EMF Location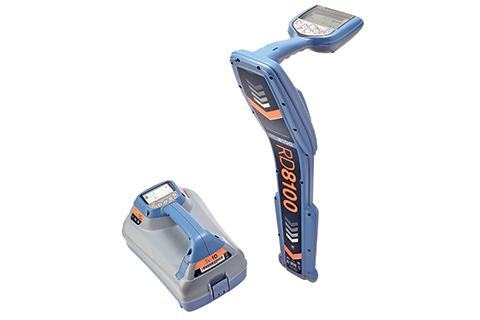 Orbital Underground Service Location utilises EMF technology to locate services either by direct connection, induction, trace rods and/or sondes. This method is excellent when the asset is easily accessible and for tracing long distances.
So if you are involved in:
Civil engineering
Pipeline contracting
Footpath excavation
Concrete cutting and coring
Road works
Development
Council
Earthmoving
Excavation
Trenching
Landscaping
Telecommunications work
Fencing
Building
Construction
Swimming pool construction
Plumbing and gas
Electrical work
Schools
Hospitals
The following services may be located using this technology:
Telstra & communications cables
High voltage and low voltage power cables
Metal & PVC pipes
Gas mains & related services
Sewer
Stormwater pipes
Please contact us to arrange for the appropriate underground service scan before you commence construction.
Fault Location
From large inner city buildings to the residential household, our power supplies are increasing going underground. This makes the detection of electrical faults significantly important. Power, telecommunications and data are all located using the same method.
Starting with a standard locate we are then able to pinpoint the fault accurately with the use of an "A" frame locator. Cable Fault location can be carried out on:
Telstra cables
Data cables
Electrical supplies
Orbital Underground Service Location can offer specialised fault location in case of emergency when you really need the power back on.
Concrete Scanning
As with standard excavation work, similar risks are present when it comes to cutting, coring and drilling concrete. Electrical, telecommunications and plumbing services can all be present within concrete slabs. Additionally, concrete also conceals reinforcing and pre and post-tensioning features that need to be avoided to save damaging machinery and damage to the integrity of the concrete structure itself. Concrete scanning, used in addition to conventional locating techniques, provides this margin of safety and cost efficiency when carrying out these tasks.
Ground Penetrating Radar (GPR)
Ground penetrating radar is an excellent tool for locating services that can't have an electronic signal applied because of the composition of the asset, or because you can't get access to clamp, connect directly, or employ a trace rod. Additionally, our GPR enables the subsurface to be mapped and can reveal buried infrastructure which is both conductive and non-conductive, such as plastic pipes and ducts, concrete and clay structures and pipes and rebar in concrete. It uses a new technology known as FrequenSee™. This is a proprietary technology which allows the user to select the low, medium or high part of the frequency spectrum to selectively enhance small, medium, large or all targets for easier viewing and detection. By exploiting the existing wide bandwidth, FrequenSee™ highlights small and shallow, medium, or large and deeply buried utilities, which provides the benefits of a multi-antenna system, while still maintaining the quality of a single antenna system… and that's only some of what this machine can do!
Vacuum Excavation
The location of services and surface marking is sometimes all you might need but often you require the kind of accurate spatial and construction information that is only achieved by physically exposing the services. This is where vacuum excavation comes into its own. Vacuum excavation is non-destructive digging that employs high-pressure water blasting and suction to remove the soil around services without the risk of damage that is present with mechanical excavation.
Our equipment is designed to save time and money whilst keeping you safe and we welcome all calls to discuss how we may serve you best.