Here at Orbital Underground Service Location, we are so confident in the equipment we use, that we provide the same locating equipment to the locating industry. SPX, through their subsidiary business Radiodetection, is the manufacturer of equipment designed to provide the best locate performance for damage prevention professionals working in all industries and utilities.
We supply equipment for contractors who need to find minor infrastructure at residential properties, such as plumbers and electricians tracing sewer and drainage pipes or minor electrical circuits. We also cater to professional locators or those seeking to become Dial Before You Dig Certified locators.
Precision Locators

We supply the Precision Locate range of underground utility locators. Radiodetection's Precision Locators are designed to locate and protect buried infrastructure.
The Precision Locator Ranges include:
RD8200 and RD7200 Cable and Pipe Locators
Radiodetection's flagship ranges locate cables and pipes quickly and accurately to help increase operators' productivity and prevent damage to buried infrastructure
RD8100M and RD7100M Cable, Pipe and RF Marker Locators
RF marker locators combine the ability to find buried Markers with finding underground cables and pipes, simultaneously.
To achieve full performance these locators must be used with TX-5 and TX-10 signal transmitters. Plastic pipes can be found by using the range of transmitting sondes and trace rods.
Ground Penetrating Radar

GPR (Ground Penetrating Radar) systems enable operators to detect underground utilities, particularly non-conductive pipes and ducts, using high-frequency Radar.  When locating underground utilities, GPR can be a valuable complement to electromagnetic cable and pipe locators.
Radiodetection's RD1100™ and RD1500™ innovative GPR systems both use ultra-wideband 250MHz, specifically chosen for effective utility locating.  Their GPR products feature internal GPS and high-resolution touch screens. For connectivity and ease of reporting, both offer onboard Wi-Fi and a USB port. Additionally, the RD1500 allows users to create depth slices and review their locate path on screen while on-site, and selectively enhance shallow/small, medium depth/size, or deep/large targets using the proprietary FrequenSee™ technology.
Pipeline Inspection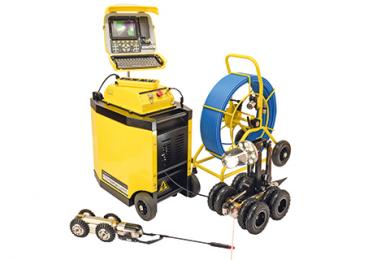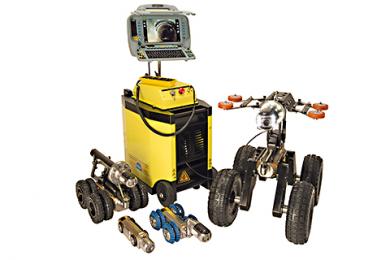 Another SPX business, Pearpoint, manufactures a range of products designed for pipeline inspection and they are used for municipal, industrial, manufacturing, petrochemical, and residential applications. Pearpoint's fully modular commercial range, designed to work in the treacherous terrain of active foul water sewers, delivers centered pipeline inspection capabilities from 1¼" / 32mm pipes up to 60" / 1500mm main drains.
Training
We also provide complimentary training for the equipment we supply because there's no point in investing in the best equipment but not being able to use it to its full potential.
For those wanting to become Dial Before You Dig Certified, we can advise you of what equipment you need and assist with passing the practical examination!
Pricing
Our aim is to tailor a solution to suit your needs. Contact our team today and we can have a chat about what you want to achieve and provide you with a quote.